Happy 2nd birthday to Miles...
...our emotional one...
...our dramatic one...
...our accident prone one...
In the hospital waiting to be sedated
Read this story here,
and another one of his ER escapades here.



...our funny one...
...our clueless one...
...our musical one...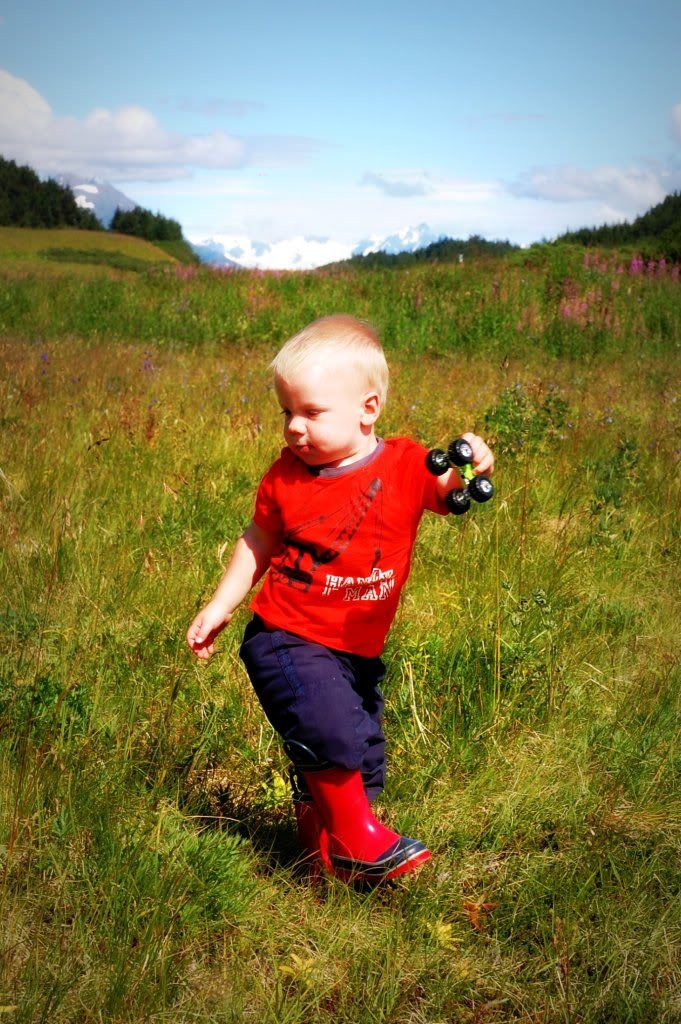 ...our messy one...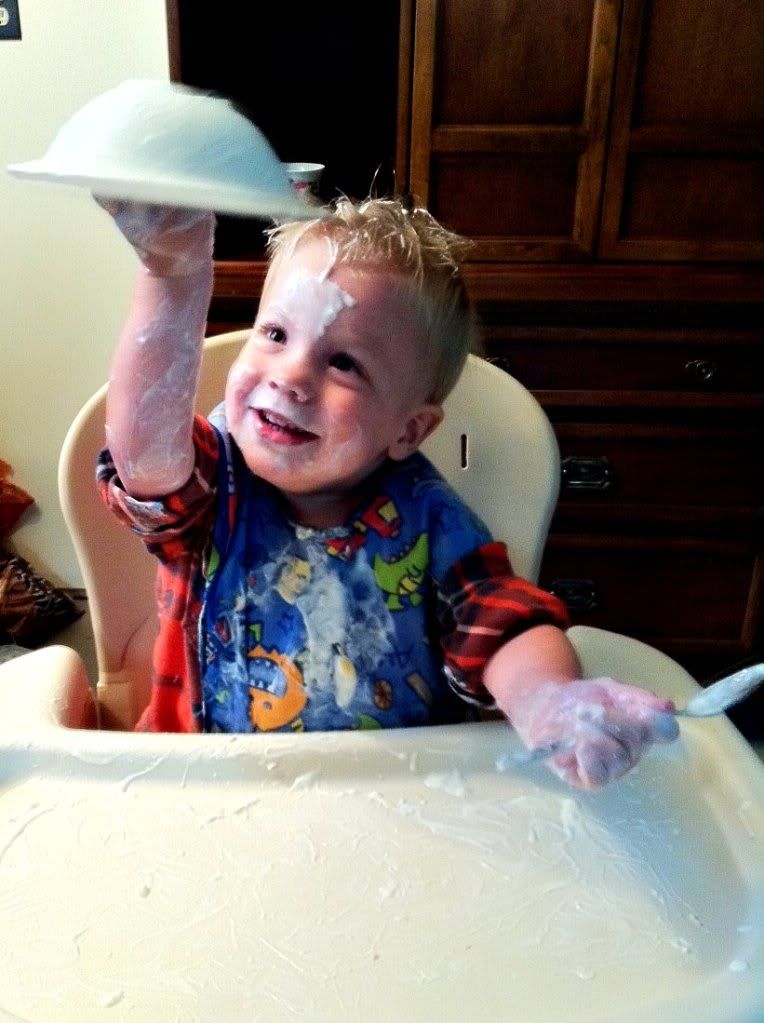 ...and, of course, our rock thrower. If there is a rock anywhere in the vicinity, Miles will find it and do what every little boy naturally does with rocks.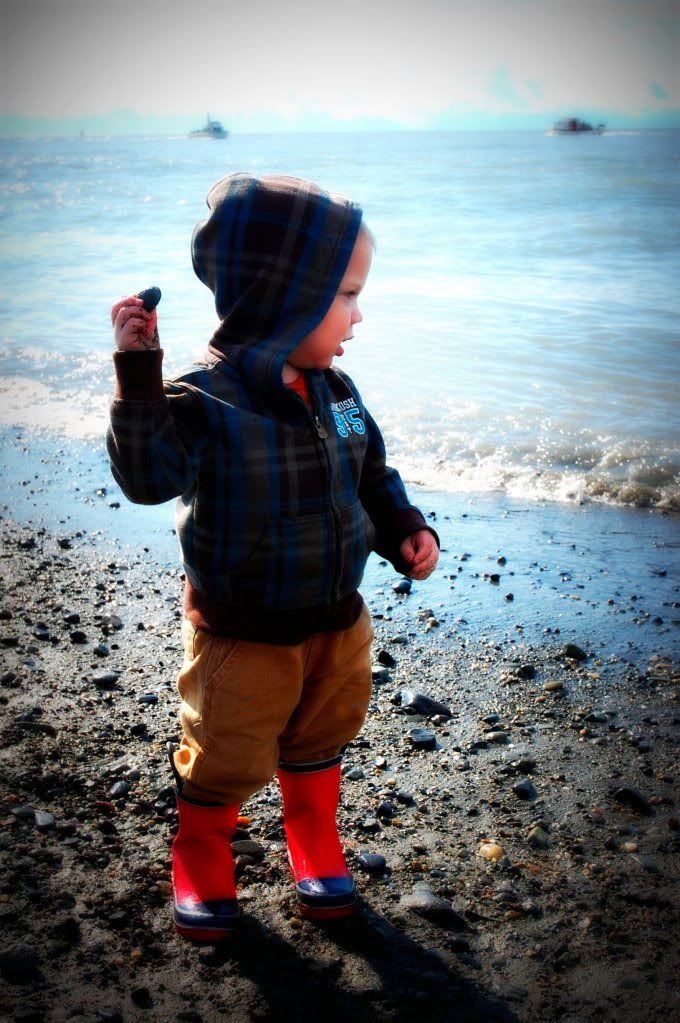 When I found out we were expecting Miles, I cried. Not because I wasn't excited about another baby, but because I was already so overwhelmed with a newborn. When we discovered that Miles was on the way, Little Tait had been home from the hospital for just 6 weeks (after spending his first 3 months before his due date in the hospital).
I was still in the newborn stage ... up for feedings around the clock, adjusting to life with a baby (a very fussy baby) at home, etc. I was still adjusting to married life and life in Alaska. After all, we'd only been married a little over 10 months!
I wondered how in the world it was possible to handle another baby so quickly after the first one. But, God is faithful, and He gave us the grace and the strength - through 10 weeks of semi-bedrest while taking care of an 8-month-old, and a week-long NICU stay - to welcome a new little blessing into our lives. (Tait's parents were truly a godsend!)
I never could have fathomed the joy that Miles would bring into our home. He is such a little character, and his silly, clownish antics draw countless laughs from us throughout the day. He's always been a smiley guy, which very early on earned him the nickname "S'Miles." He also answers to "Moo-Moo," "Mr. Miles," "Miledy Moo," "Mi," "Mr. Smiles," and "Moody."
He is, of course, best buddies and worst enemies with his 10-and-a-half-months older big brother. They do everything together. Everything. Except ... well, actually there aren't any exceptions.
His high-pitched scream is a signature characteristic, and is released anytime his brother steals a toy or an earth-shattering tragedy happens. Usually, it's because of the former and not the latter.
He is a much earlier talker than Little Tait was, and can pretty much get across whatever he wants to get across. It might take him a full minute to get ten words out though, between all of his stuttering and searching for the right word....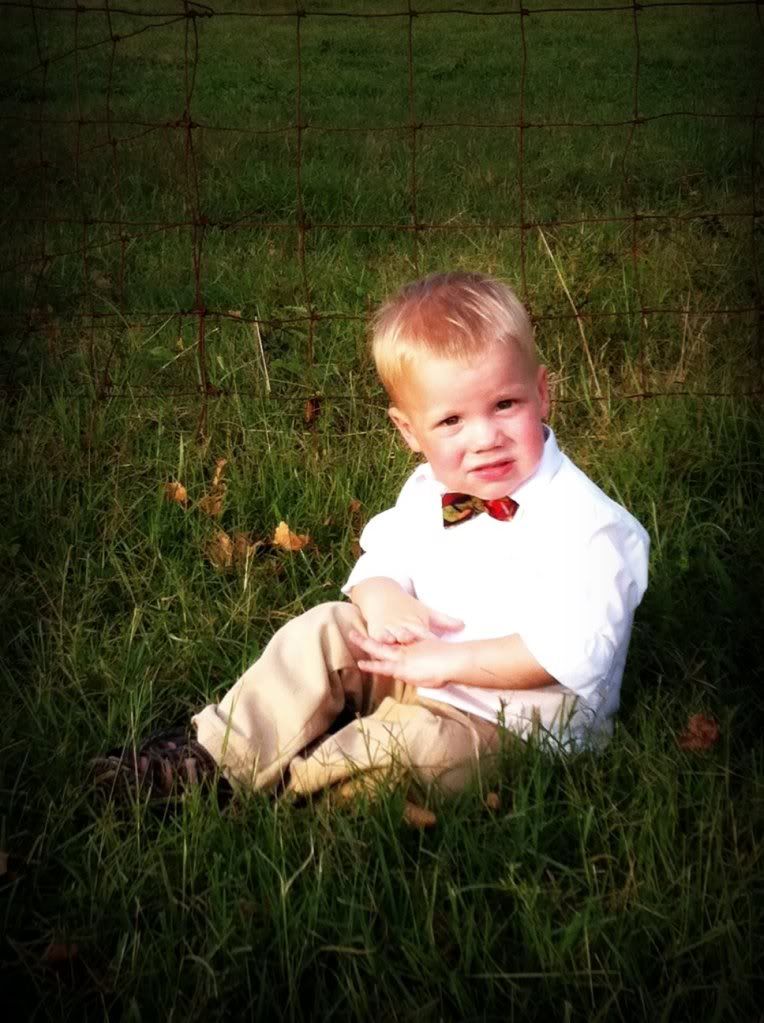 This was one of those
""I can't believe I don't have my camera,
but I'm sure glad I have my iPhone"
moments. :D
Miles provides us with lots of those.
Miles is truly a joy in our home, and we look forward to the great things God has in store for him! May He give us the wisdom to disciple him, the patience to discipline him, the perseverance to train him, and the grace to listen to that high-pitched scream yet again.
--------------------------------------------------------------------
His birthday was Sunday, and I've had this post, minus the pictures, prepared since then. Better late than never! : )